Pompanoosuc Mills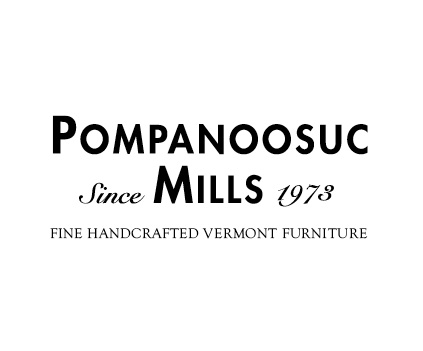 Booth: 1246
3184 Route 5
Surround yourself with the enduring beauty of timeless furniture that is the hallmark of Vermont-based Pompanoosuc Mills. The company was founded over 45 years ago by Dwight Sargent, who began building furniture in a small workshop using old-world traditions. From a handful of early prototypes, the line has grown to hundreds of designs, and there are now eight showrooms in the Northeast. The company's exceptional focus on catering to every customer's particular requests, or a project's unique requirements, sets Pompanoosuc Mills apart amongst furniture makers.
Customers may select a Pompy design or work with in-house designers at each showroom to customize or custom-design a piece of furniture according to specific preferences and spatial requirements. Customers then choose from a number of sustainably sourced American hardwoods, such as maple, cherry, birch, oak, ash, and walnut, or an American Exotic specialty wood, such as quilted or tiger maple, Bastogne walnut, or reclaimed redwood. They can also choose to combine woods for a truly unique piece. At each step of the process, your furniture is in the hands of the experienced and knowledgeable team at Pompanoosuc Mills—from the time the initial order is taken, as the piece makes its way through the workshop, and ultimately through when their white-glove delivery team carefully brings the piece right into your home for you to enjoy for generations.
For showroom locations or to order online, visit POMPY.com.