LeafFilter North, Inc.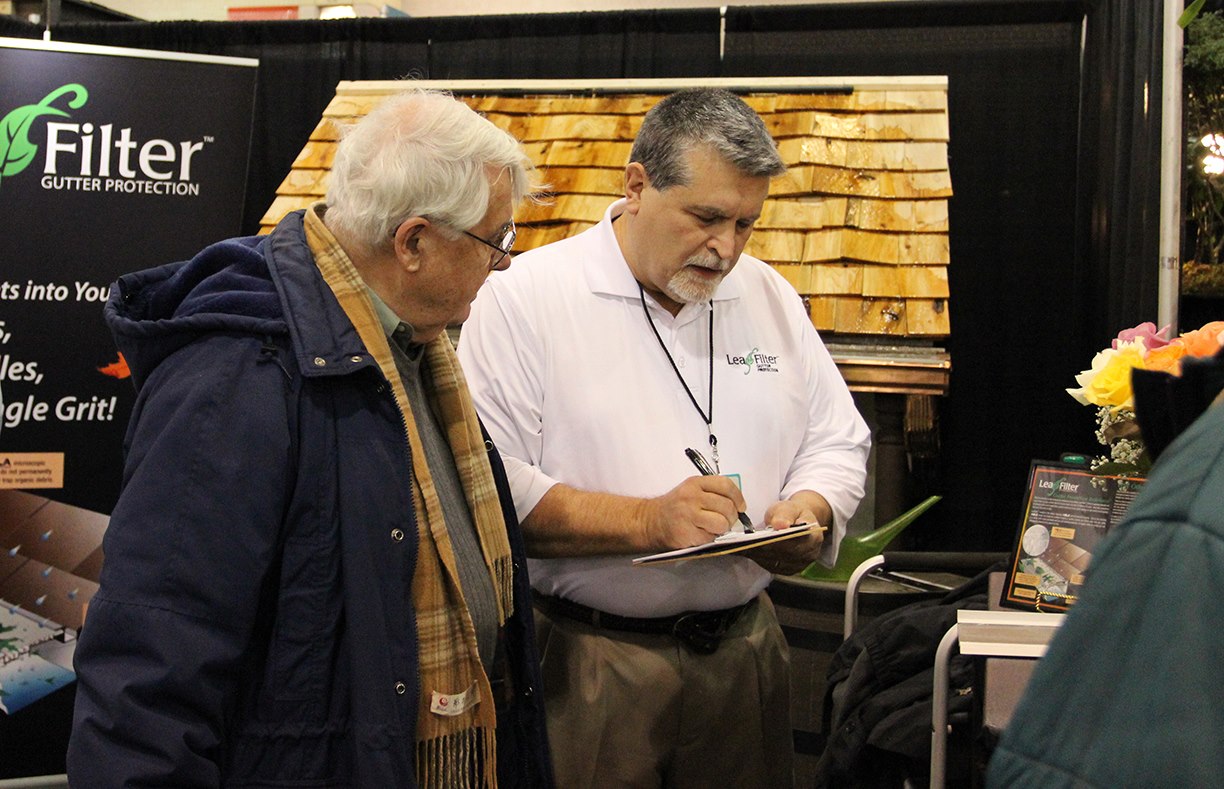 Booth: 720
6971 Gateway Court
LeafFilter Gutter Protection has been named the #1 rated gutter guard system by two leading consumer publications. LeafFilter gutter guards are custom installed on top of your existing gutter system avoiding the need to ever disturb your roof and shingles, which protects your warranty and your home from leaks. If you're worried about the damage clogged gutters can cause, let LeafFilter help protect your home. LeafFilter's gutter protection system will prevent the headache of having to deal with roof, structural and foundation issues.
LeafFilter's design features a surgical-grade, stainless steel micromesh gutter protection system. The openings within the stainless steel micromesh are specifically sized so that only water is channeled into the gutters. Leaffilter Gutter Protection has installed more than 10 million feet of gutter protection on homes throughout the United States with ZERO clogged gutters.
In 1999, LeafFilter realized a need to innovate and develop a completely new gutter protection technology that could guarantee clean and clog-free gutters. This revelation led to LeafFilter's industry changing patent that would lay the foundation for what we now consider Gutter Protection Perfection. From the very beginning, LeafFilter Owner and President Matt Kaulig had big dreams for LeafFilter. Matt built LeafFilter from the ground up after quickly realizing that LeafFilter was the finest gutter guard on the market. In October of 2007, Bottom Line Secrets magazine named LeafFilter the No.1 recommended Gutter Shield™ system on the market in its October issue. LeafFilter was also recognized as the only gutter protection product named to the Top 100 Building Products List by Building Products Magazine. The very next year, in September of 2010, Consumer Reports Magazine rated LeafFilter as the No. 1 professionally installed gutter protection system available on the market. These positive reviews and publicity allowed for continued progress at LeafFilter, as positive press reinforced the fact that LeafFilter is Gutter Protection Perfection.
For more information about LeafFilter gutter guards, visit
www.LeafFilter.com
or call (800) 290-6106.