Washington Post Chat with Vern Yip
Vern Yip, star of TLC's Trading Spaces is headlining our September 21-23 Capital Home Show at the Dulles Expo Center in Chantilly, VA, just outside Washington DC. A native of the area, Vern graduated from McLean High School and graduated from The University of Virginia. Last week Vern answered readers' questions on the Washington Post local living live chat.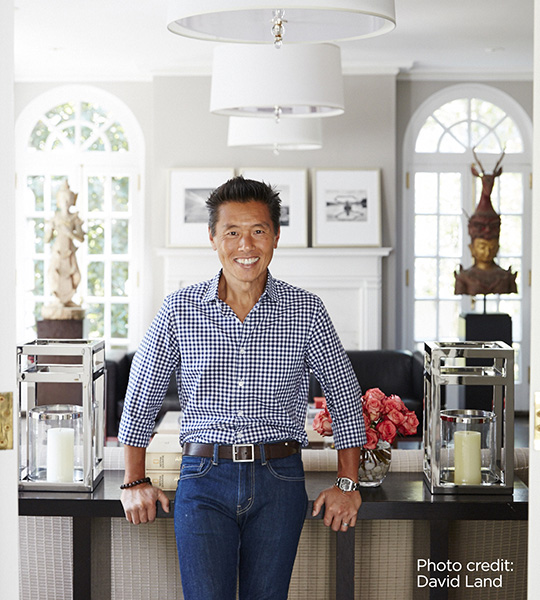 He touched on everything from paint colors to upholstery to bathroom remodeling. Here are some of our favorite moments from his lively Q and A:
Q: Color trends
I hear that greys are no longer "on trend" or considered neutral. What is replacing them? My living room needs to be repainted, and I want a color that is classic yet fresh. Any suggestions?
Vern's Answer: " Grey has been the go-to neutral for over a decade now, especially warm grey. It literally will go with anything which is why it's been so popular. If you like warm grey, you can freshen it with the colors you pair with it. Warm grey and deep gold is a great looking, current combo. If you want a new neutral, warm white has been really surging. Navy, although not really a neutral in my opinion, is considered a fresh color choice for walls too. Especially when paired with emerald green! Good Luck!"
Q: Designing without trends
Hi Vern. Excited that you'll be in the DC area next week. We are getting ready to do a re-do of our living room furniture and finally retire the old 2000-era upholstery. We are empty-nesters and want to create (finally) a sophisticated look rather than something that is kid-proof. Our chairs (antique wing chair and comfortable arm chair) are family heirlooms and we aren't replacing them, just want to give them a new look with fabric and possibly accent pillows. Couch is a standard, non-descript three seater and we like it. Obviously we don't reupholster very often so my concern is finding fabrics and accents that aren't "today's trend" but, instead, something that will be sophisticated and long lasting. Our windows now have plantation shutters without curtains - we are open to doing new window treatment as well. Help!
Vern's Answer: "I love that you have seating that's of a quality that you can reupholster! Too many folks are purchasing inexpensive lounge chairs and sofas with cheap frames that don't last! Good Job! There are a lot of great options for you. Poke your head into a good local resource like your nearby Calico...also known as Calico Corners. My fabric line, among many others, is sold there. There are two solids I love right now for upholstery: Velvet and Chenille. Velvet will give your upholstery a slightly dressier appearance whereas Chenille will give it a slightly more casual appearance. I have a chenille I love called Brookwood Performance. Hope that helps! Good Luck!"
Q: DIY or Not to DIY
Hi Vern, First off, I LOVE the new Trading Spaces! I am so happy the gang is back together. I am currently Semi DIYing my bathroom (I am not doing the plumbing aspects of the reno). I am currently picking out tile for the shower, backsplash and floor, do you have any tips for picking out tile? Specifically, how do I avoid a mismatched disaster?
Vern's Answer: "Hi! So glad that you're loving the reboot of TS! Thanks for watching! There are a couple of rules that I like to stick to for bathroom tile. First, avoid accent tiles unless you're really in love with the idea. Accent tiles tend to visually break up a space and make it look smaller. Plus, they tend to be trendier and date your bathroom quickly. Second, if you can, go floor-to-ceiling with your tile and cover as many walls as you can using the same wall tile. Of course, you can change up the floor tile. I like one wall tile throughout the bathroom because it helps visually expand the space. Aside from the classic subway tile, I love herringbone patterned tile as well as honeycomb patterned tile. All of those options tend to be both fresh and timeless especially if you go with a neutral. If you want to have something more adventurous in your bathroom, stick to a more classic wall tile and pair it with a more dynamic floor tile. Good Luck!"
Q: Master bedroom paint color
I'm struggling to find paint ideas for our low light, north-facing master bedroom. It's currently SW Alabaster and I'd like to do something a little different. The rest of our open layout house is SW Repose Gray so ideally I want to stay away from something similar. SW Eider White looks too close to Alabaster. And SW Silverpointe is a good lighter gray but looks very bluish when I sampled it on the wall. I'm open to other colors but can't do blue as the rest of the decor is red/blush/gray and I also already have navy walls in other parts of the house. Help!
Vern's Answer: "Picking the right paint color can really be daunting! First, with a north facing room, you want to focus on a hue with a warmer undertone to it. It's important to know that all colors come in versions with cool undertones and warm undertones. There are many blues, for example, that have warm undertones just as there are many reds that have cool undertones. The north light means you'll want to narrow down to hues with warm undertones to counter the cooler color of light coming into that space. Repose Gray has a nice warm undertone to it (as you know because you have it!) so look at its darker and more saturated siblings that can be found farther down on the same color card. If you want a complete departure and want to go a little bolder, purple hues have really been on the rise. Look to a warm purple, or neutral with a warm purple tint to it that will compliment gray, navy, and red. Good Luck!"
Get more style advice and ideas when you see Vern at the Capital Home Show, September 21-23 at the Dulles Expo Center. Don't have tickets yet? Buy online and SAVE $3. We can't wait to see you there!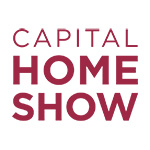 SEPTEMBER 21-23, 2018.
DULLES EXPO CENTER
Sep 20, 2018, 16:04 PM