Outdoor Lighting Illuminated
Lighting ranks as one of the most popular outdoor living features requested of contractors and landscape architects. Landscape lighting and architectural lighting provide aesthetic, safety and enhanced curb appeal and it can increase a home's value.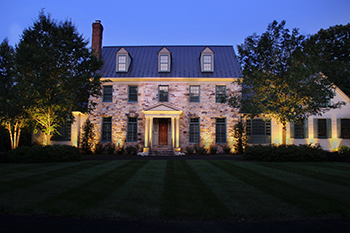 Longtime Capital Home Show exhibitor, Patrick Harders of Enlightened Lighting, LLC , will be discussing "Landscape Lighting: Bright Design Ideas & Maintenance Tips" on our stage on Friday, September 21 at 6pm. Enlightened Lighting, will be exhibiting in Booth # 423, with experts on-hand to answer outdoor lighting questions and set up complimentary design consultations.
Can't wait to hear Patrick's insights? We caught up with him ahead of the show to talk lighting tips and more. Read on to see his top considerations for those interested in outdoor lighting.
Start Small
Illuminate just one area of your yard, landscaping, or front facade, and gradually expand.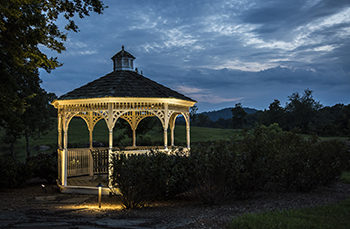 Focus on Safety
Outdoor lighting enables illuminating areas of the home's exterior that may be hazardous in the dark. Look for high-traffic areas, such as the entryway. Consider lighting places where people may be prone to trip, such as uneven pathways and staircases.
Entertain Outdoors
Landscape lighting is ideal for those who love to host. It can create a festive, party atmosphere for your big event or set the mood for a low-key gathering on your deck. Not only that, but landscape lighting can make entertaining safer for your guests by illuminating uneven pathways and steep stairways.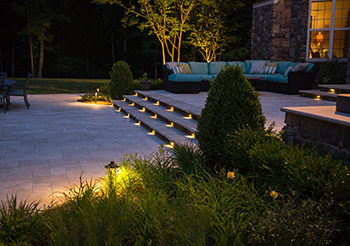 Pick the Right Products
Make sure you select fixtures that will stand the test of time and the elements, not simply something that is easy to source from your local big box store. Instead of going with low-grade plastics, painted aluminum, or coated fixtures which will pit and peel, you should pick a high-quality, bare metal fixture. You should also avoid retro-fit halogen light fixtures, in other words, fixtures with drop-in bulbs. The LED does not dissipate heat properly in these retro-fit fixtures, causing premature failure and lumen depreciation. Typically failures begin within 12 months and the majority of light fixtures must be replaced within 5 years.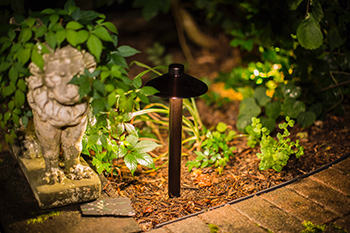 About Enlightened Lighting
Enlightened Lighting, Founded by Patrick Harders, is a full service design, installation & service company specializing in LED outdoor lighting and serving the Washington, DC region. Enlightened Lighting has small crews of professional, highly-trained technicians dedicated to creating the perfect lighting system for your home. They are proud to be one of the few local outdoor lighting companies holding a Class A Contractor license. Patrick Harders currently serves on the Board of Directors for the International Landscape Lighting Institute and is a member of the Illuminating Engineering Society, Association of Outdoor Lighting Professionals, and the Northern Virginia chapter of American Institute of Architects.
The Capital Home Show is filling the Dulles Expo Center with hundreds of home improvement experts, like Enlightened Lightening, September 21-23. Get tons of ideas and advice for your space when you join us at the show. Don't have tickets yet? Buy online to SAVE $3. We can't wait to see you at the show!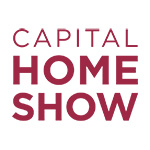 SEPTEMBER 21-23, 2018.
DULLES EXPO CENTER
Sep 19, 2018, 13:25 PM