Revitalize Design by Val Valdez - Design Home Feature
When Val Valdez, Interior Designer and Owner of Revitalize Design, was asked to be the designer of the Capital Home Show's Design Home she was thrilled. When she was told that Vern Yip of Trading Spaces was going to be the headliner for the show, inspiration struck and she ran to Calico Corners to choose from Vern's fabric collection.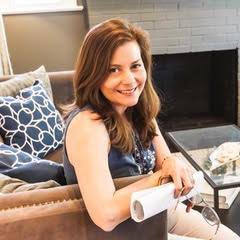 "Vern is my favorite designer on Trading Spaces," exclaimed Valdez. "His patterns are so beautiful and colorful, and I'm excited to integrate them into the 2018 Design Home."
"This year I'm doing something really different, starting with black walls," she continued. "People often think that black will make a room smaller, but it actually does the opposite. I will then use Vern's fabrics to bring the pop of color with a palette of blue topaz and citrine, specifically in the window treatments and pillow accents."
The room decor will follow what she likes to call "traditional with a twist". Vintage with polish and more classic design elements. The fabrics she has chosen from Yip's collection include Jamison with a grey citrine pattern, Oxnard with citrine, and Blue Topaz as well as Triad Citrine.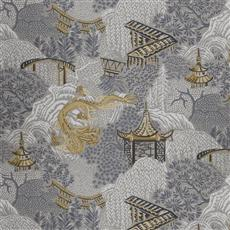 She will use a 3D wall art element to make the rooms pop. All the color will be coming from the walls and complement the furniture. Lighting will also be a large part of the design house with pendant lighting throughout.
See the Design Home in person at the Capital Home Show, September 21-23 at the Dulles Expo Center. Get great ideas for your space and discover the hottest trends for your home from some of Northern Virginia's top home retailers. Buy tickets online now to SAVE $3. We can't wait to see you at the show!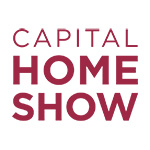 SEPTEMBER 21-23, 2018.
DULLES EXPO CENTER
Sep 17, 2018, 14:46 PM