Exhibitor Spotlight: Daniels Design & Remodeling
Can't wait until the Capital Home Show takes over this Dulles Expo Center? Neither can we! While we all countdown to September 23rd, we tapped our long time exhibitors
Daniels Design & Remodeling
to find out more about them. Gail and Ted Daniels are Capital Home Show regulars. Be sure to visit them in
Booth #725
to get tons of design ideas for your space. Gail answered our questions and even included some fun facts. See you at The Masters, Gail!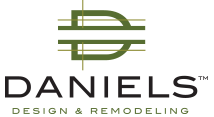 Are you on social media?
"Yes, in fact I believe that social media is already proving to be a great way to demonstrate value and find new clients. You can find me on
Houzz
,
Facebook
,
Twitter
,
Google+
, and
YouTube
."
What three items do you always keep in your tool belt?
"Laser measure, Laser level, and a pencil because I like things to be precise!"
What was your first job?
"The first job I can remember is at 7 years old, being paid .01 for every 2 walnuts I collected from our family yard. That job ended when my shocked father learned I earned over $150 the first day!"
What famous figures inspire your career?
"There are so many. It must start with my parents; my mom and dad are amazing people. Next, I would probably say the innovative thinking of Frank Lloyd Wright."
Describe your design style in five words or fewer.
"Questions, listen, deliver quality design."
What was your first ever DIY project?
"My father was an amazing guy; he could do anything he put his mind to. He always had a project (really 3 or 4 projects) he was crafting. The first DIY project I can remember doing was with him, I was about 8, and we remodeled an old closet into a laundry room. I was so proud of that project."
What design/gardening trend or item are you coveting this season?
"Combining grays, whites and creams looks mighty stylish!"
What is your favorite room in your home and why?
"The kitchen is my favorite room in the home. This is the central space of the home and where life really happens: kids doing homework, preparing meals, entertaining friends, having meaningful family discussions, chatting about the day... I think about how many birthday cakes are lit (and celebrated) in this space! I do believe a great kitchen is the heart of the home."
Before Daniels Design & Remodeling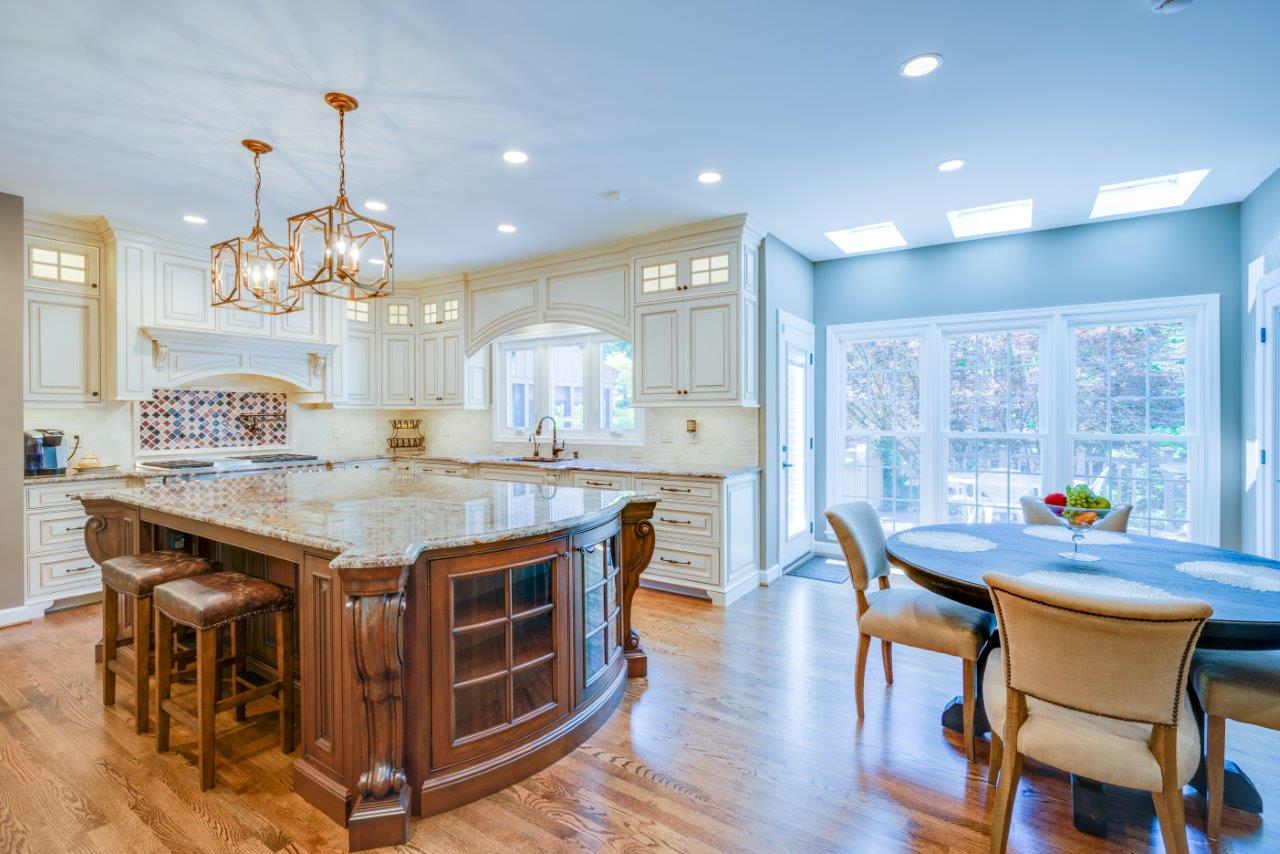 After Daniels Design & Remodeling
The last item you bought or crafted for your home?
"I bought an amazing old Tiffany style floor lamp, replaced the light sockets, rewired it, and cleaned it up… it looks amazing!"
What is the most challenging part of your job?
"Successfully reaching Northern VA homeowners who value creative design that allows them better function in their home."
What is your favorite design or garden-related phone app?
"My favorite app is Houzz… by far. Amazing inspiration."
What is your favorite organizational tip?
"Be consistent and follow your routines."
What is your design or gardening pet peeve?
"Cheap inferior products and design is not worth the investment, but many people succumb and it is obvious they did. If something is worth doing, it is worth doing well."
What is the most extravagant addition or renovation that you designed?
"It might surprise you to know that our most extravagant renovation was not an addition or whole house renovation but a kitchen. It was exquisite with full custom cabinets with hand carved crown molding, corbels, barreled archways, ultra high end appliances; you name it, we created it in this kitchen! It was a fun and rewarding project for all involved!"
What is your favorite design trend right now?
"Large format tiles are a must on floors and walls. The larger it is, the more grand the statement."
What is the strangest design request you have received?
"That would easily be to create a zombie-proof bunker in the basement of an addition! Obviously the wife prevailed and that part of the project was never built!"
Where do you find your design inspiration?
"From everyday life, books, watching industry trends and websites like Houzz."
Where is your favorite spot in your own home?
"I like being at my workbench making a new creation or fixing something on the house. Any fun fact that you would like us to know? I am an avid golfer and am dreaming of going to the Masters in 2017!"
The Capital Home Show is on at the Dulles Expo Center September 23-25, 2016. With hundreds of local home improvement professionals ready to help with your next project, it's a must-attend for Northern Virginia homeowners. Don't have tickets yet?
Get 2-for-1 on Facebook
and treat a friend or family member to the show. We can't wait to see you there!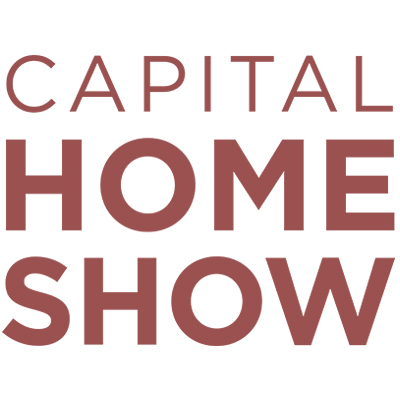 DULLES EXPO CENTER
SEPTEMBER 23-25, 2016.
Sep 20, 2016, 12:44 PM